This summer, EWML invites you to Read Beyond the Beaten Path! An interactive summer program designed for all ages and families.
Register here.  Each activity will earn one raffle ticket. Raffles will be held weekly, with grand prizes wrapping up the program. All activities must be recorded by August 19th at midnight. Grand prizes will be awarded on August 22nd.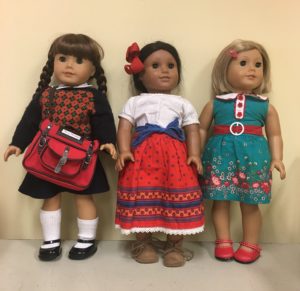 We have 8 American Girl Dolls which may be borrowed!  Check one out the next time you visit the library!
See them in our catalog!
Did you know that you can join with our community to help to create a virtual sticker poster?
Link here to add a few stickers to our Virtual Stick Together Poster.  Stop by each day to add more stickers and watch the image take shape.  See if you can guess what the picture will be.