Big Truck Day 2022!

Calling all truck lovers! Come to the Library Friday, October 7th at 11am to see, touch, and climb inside different types of big trucks in our back parking lot!  Pop inside for a simple craft and visit the Children's Room.  All ages, rain or shine!  No registration necessary.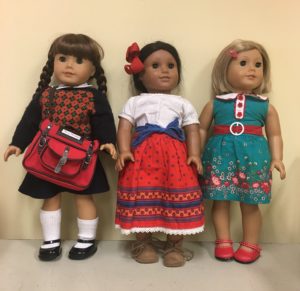 We have 8 American Girl Dolls which may be borrowed!  Check one out the next time you visit the library!
See them in our catalog!
Did you know that you can join with our community to help to create a virtual sticker poster?
Link here to add a few stickers to our Virtual Stick Together Poster.  Stop by each day to add more stickers and watch the image take shape.  See if you can guess what the picture will be.